Many of us are overwhelmed with today's superabundant digital era. With readily available ideas, social media presences and products around every corner – it's hard to narrow down what works best.
This is where my innate tech geek fuses with my visual, editorial, and pure creativity not only to expand my clients' vision – but to make it a reality.
In today's fast-paced digital realm, design needs to feel clean, contemporary and original. An artistic edge can distinguish your vision or brand from the rest – as long as your message is abundantly clear. Make an impact through sheer visual boldness and give your message the fighting chance it deserves.
Through my step-by-step collaborative process, know that your vision will become a reality through a combination of editorial, intuitive and strategic sensibilities. 
How do I keep artistry fresh?
The short answer – practice and play! 
The long answer –with a strong sense of curiosity and a passion for finding inner meaning, I am constantly gathering resources and toying with new ideas. But it's my design for clients that culminates in magic – where artistry and business overlap. 
At the core I am an "unofficial" curator – the mash-up of a designer, editor and innovator. I manage all this through my design studio in Rome that doubles as the base for my agency. 
I share my research and ideas on my blog – and more in-depth in my emails. Sign up here.
Web design
What's often the first place your new client gets to know you ? Online.
Know your users! Your website is the window into your vision and offers a way to connect you to your clients – either for the first time, or after they've met you in person or on social media. Functionality comes first – but visual elements are judged first. Make a statement about who you are and what you're capable of to your clients in a visually-sophisticated context.
Do you already have a website? Everyone needs a pick me up every now and then! If your site is older than 18 months (which is "old" in web years!), it's going to need an upgrade. A tweak here or there, an addition of e-marketing dimensionality or some serious overhaul – I can bring your website up to date and make sure it endures for the next 18 months.
Once you've got your website the way you love it, matching social media graphics, email headers and special call-to-action boxes will round out your total look and give you a professional edge.
You want, I create
A beautifully-designed website that you love.
 Customized graphics – no cookie-cutter designs.
Landing pages and opt-ins.
Responsive Design. Laptop, tablet or phone screen – No worries.
Wordpress customization, template design, installation, and training.
Social Media graphics. Keep your look consistent on all digital platforms.
Opt-in forms. Connect your clients to your email list to share your vision.
No Email List? No worries, setting this up is included in most of my packages.
Search Engine Optimization. I'll put you at the top of my list and the Search Engines'.
Technical services. Help with all aspects of your domain and hosting, email and website. 
 Security. Sites that are secure from hacking and spam.
"Fascinated by the soul of a project that transcends superficial solutions and conventional attractiveness, I link an image, a phrase, a color to a concept, manifesting that concept simply and elegantly in a recognizable medium — this is the point and pleasure of my work."
-Claudia
Print Design
Designing magazines, books, covers, posters and brochures is a truly rewarding creative process – and one of the most intense. Ease your mind with a distinctive look for each project. Just like every assignment is different, so is each design I create. From front cover, to typography styling, to the index and the back cover – every print project is individual, with its own message to convey.
Already Have a Publication?
A strong foundation is the key to continuing great success in your vision and brand. Take your publication to the next level with a strong template and style guide to provide the foundation for every edition, and fresh visuals to reflect seasonal or changing content. 
You want, I create
Magazine Design. Print and online –  keep your visuals stunning.
Custom Book and ebook design.
Posters.
Book Covers.
Brochures.
Booklets.
Printing Options
Print-on-Demand. Deliver your unique design at the click of a mouse.
PDF Downloads.
Color offset printing and letterpress printed one-offs.
Online publishing
"There are three responses to a piece of design – yes, no, and WOW!"
-Milton Glaser

Logos + Typography
I like to keep it simple with logos, relying on strong typography and color to convey the brand feeling . View my logo designs. 
Logos and Typography
Personal branding, company culture, the brand feeling –  it all starts with the look of your name. With recognizable logos in every arena, a wow-factor look can really make a difference. Most of the time, the wow factor in logo design is achieved not by an excess of elements – but by streamlining them to represent your business essence.
Whether you are seeking an custom icon that is your own, or typographical treatment that transforms your business name into a brand name, I work with you every step of the process. We start with a conversation, then move to the digital sketchboard and through a collaborative process, arrive at the grand finale: your brand style guide. This comprises the logo, related fonts, your print / web colors and style rules.
"Digital design is like painting, except the paint never dries."
-Neville Brody

Custom Collages
Beauty and design should be enjoyed not only in professional life, but everyday life as well. I specialize in innovative and exquisite abstract collages in digital or "real" formats. Bring modern, artistic style to your professional and day-to-day life with a custom or existing design. 
Wildly creative work can have a strong impact – because it's just so unexpected. My abstract digital work has been used on television sets (like Montel Williams and the Daily Show). I've created logos incorporating collage and multi-layered imagery, as well as presentation graphics, murals and decorative prints. 
Home Artistry
The home can be one of the most influential spaces within our lives. Keep your mind inspired and your home elegant, all while accentuating your own visual taste. Art has blossomed happiness throughout my own life and I would love to bring it to yours. Together we can collaborate to bring your ideas and vision to life for the art piece of your desire.
You want, I create
Murals and television set backdrops
Abstract mixed media painted collages on wood or canvas in varying sizes. Made to order.
 Collaboration with interior designers on custom paintings that enhance interior spaces.
 Licensed imagery from my archive. Browse my shop to acquire immediately!
Interested in a specific theme? Color? Image? Phrase? Logo?
Send an email or just use the chat button on the bottom of this screen
"What's important to me is to share, and be inspired, and inspiring."
– Diane Von Furstenberg

What you get with me – in a nutshell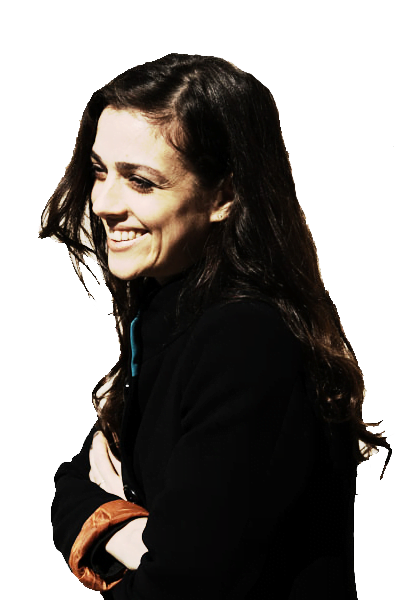 An art director with the listening skills of a detective. An innovator who uses the best of what works. An artist with a passion for business. A woman who loves what she does.
What I am not.
After years in business for myself and in collaboration with many kinds of clients,  I know that I prefer to leave certain things up to professionals in those fields. I've gathered a group of smart collaborators who pick up where I leave off (whom you can read about at Rome Design Agency).
I'm not a programmer. While I'm completely fluent in CSS and HTML, I'm not the one building fancy databases or scripts for your site. I work with my super-talented developers to make technology come to life.
I'm not a copywriter. I love great writing – and I'm great at brainstorming tag lines and mission statements. But I leave the hardcore writing up to my wordsmith colleagues.
I'm not a photographer. My husband is, and so are many of our friends – photography surrounds me. I am a speedy photo editor – I know what works immediately, but only after the professionals have taken the shots. Besides those with whom I hire locally, I also have a personal list of favorites around the world, whom I hire for shoots when needed. The portraits on this site were mainly taken by one of my favorites, Suzanne Preparata.
A word on pricing
Every project has a style that is unique from beginning to end, and so is the pricing to match. You will not find exact numbers and figures on here because of the individuality of your ideas. My artistic creation and time are reflected in your exclusive project and pricing.
Please be in touch with me to receive a quote about your project.