As I sit in my studio, I can't help but feel an exhilarating buzz in the air. I have been given the incredible opportunity to participate at Rome Art Week 2023! Allow me to share my excitement and give you a sneak peek into what the event is all about.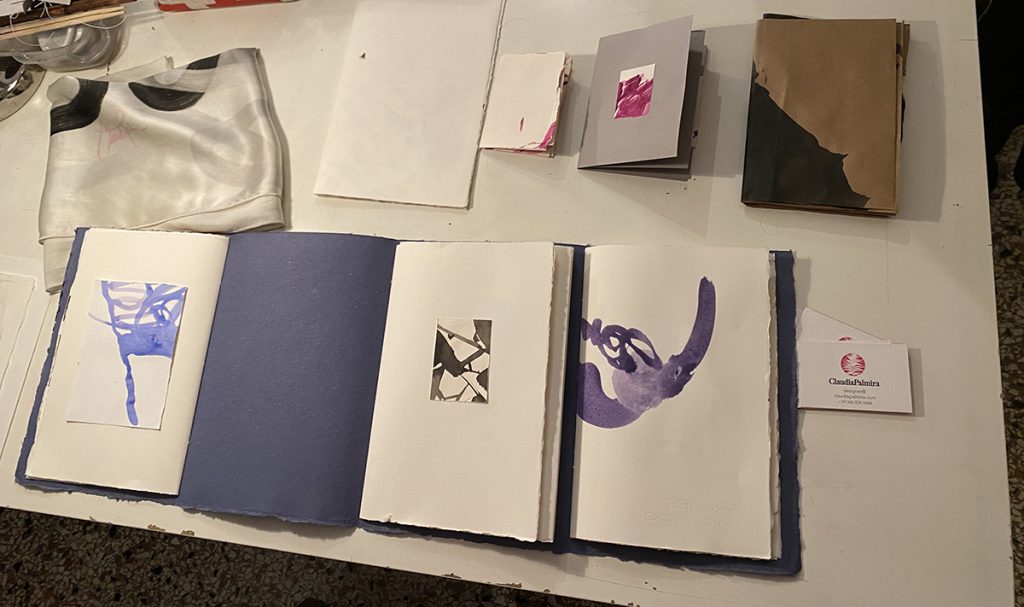 My Studio will be open so that visitors can view an array of works, including the Maps of Time and Rome series, Calligraphic Abstractions and a selection of silk scarf designs X Clù.
Rome Art Week, is an annual extravaganza that spreads its wings all over Rome. This week-long celebration is entirely dedicated to contemporary art, aiming to provide art enthusiasts, collectors, and scholars with a comprehensive view of the contemporary art scene in the capital. It achieves this by hosting hundreds of events in exhibition spaces, open studios of artists, and cultural projects, all specially organized for the event. The program is diverse and well-established, positioning Rome at the forefront of the contemporary art scene alongside other major European capitals.
During Rome Art Week, galleries, foundations, museums, cultural associations, academies, Italian and foreign cultural institutes, and independent research spaces open their doors to present extraordinary exhibitions, events, and talks. Artists, like myself, organize open studios to welcome enthusiasts, collectors, and professionals into our workspaces, offering them new perspectives on our artistic journeys.
I would be honored if you could mark your calendars for October 23rd to 28th, 2023, and join me in celebrating the diverse and vibrant world of contemporary art in the Eternal City.