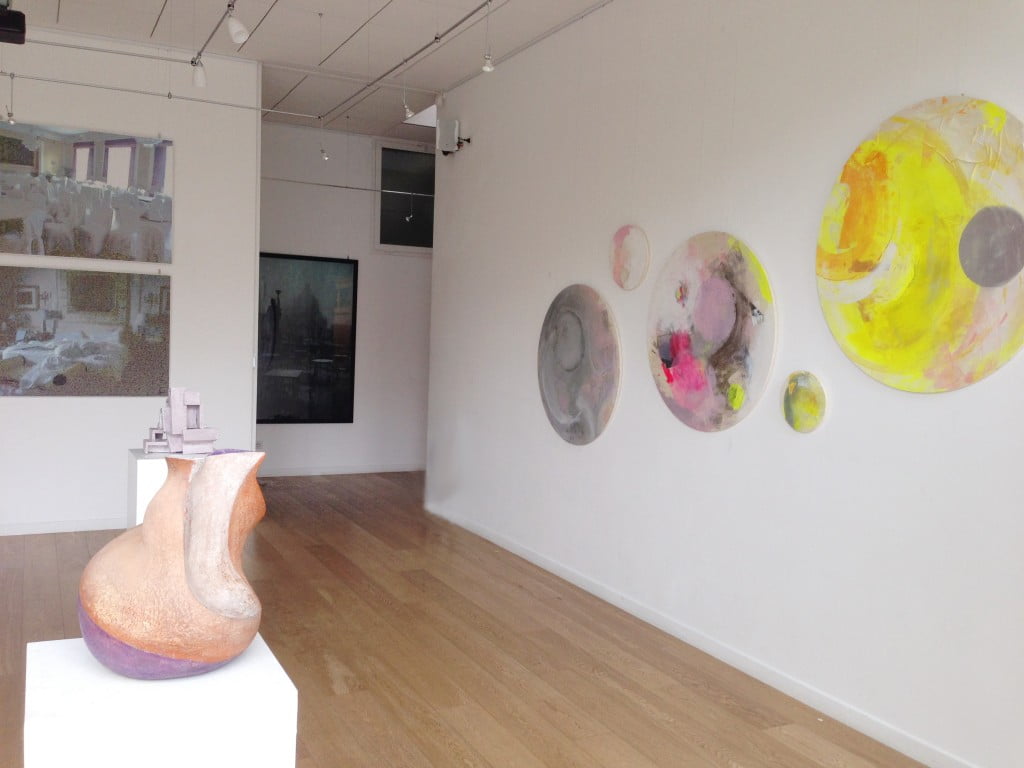 Venus. Installation view. St. Stephen's Gallery, Rome. May, 2014.
Acrylic and mixed media on poplar.
Paintings left to right:
neural countenance. 88 centimeters.
extend pink. 36 centimeters.
sensation continuum. 88 centimeters.
extend yellow. 24 centimeters.
rapture rush. 110 centimeters.
Other works in view:
Foreground: Ceramics by Mara van Wees. Left wall: Photographs by Andrea Annessi Mecci. Corridor wall: Photographys by Diane Epstein.