Throughout this past year, I have worked endless amounts of hours with Valerie Simon, LCSW, PAT, to bring to fruition a long-standing dream of ours: Restart Retreats. This past weekend we finally saw this dream come to reality in the form of self-awakening and new insights for a plethora of our first retreat participants. The message and theme of the retreat was to bring out the authentic self that is so often buried amongst our busy lives, and truly set the inner voice free for each individual. It is with great pride and happiness that I truly believe this authentic self was discovered for every individual participant. It only takes one opportunity and one deeply moving experience to change how you see your own world.
For four days in Tuscany in an 18th-century farmhouse on a stunning hillside property, participants were able to delve into the inner workings of their psyche to unveil their authentic selves through psychodrama. To watch a group have the courage to delve into their inner demons and struggles, and allow their fear to guide them to who they are is one of the most emotionally rewarding experiences I have had in my career. Psychodrama is a form of art therapy that a lot of participants had never heard of, and there was apprehension to the strategy at first. But as the retreat went on, Valerie Simon was able to create a synergy and self-release within the group that truly helped to unblock the emotions causing the authentic self to be unattended. Breakthroughs that helped to end self-damaging cycles were occurring in a way that neither Dr. Simon nor I ever imagined possible. It was an opportunity to see humanity discovering who they were and discovering how it encompasses who they are.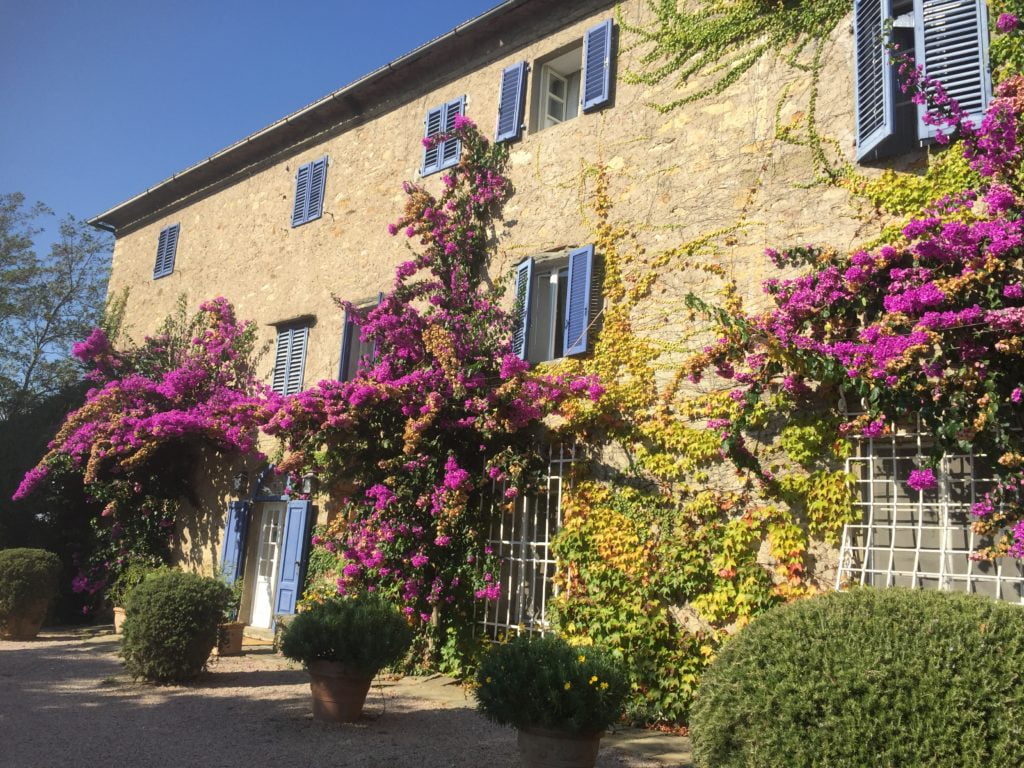 Throughout the retreat transformations were happening at a deep internal level because an environment in which the exploration of who you are was the common goal. It is because of this safe ambience that the internal healing process was heavy for many participants, but also deeply rewarding. Here was the first time that many stopped to truly look at what had brought them to this mindset in their lives and find the tools to be able to analyze why this was occurring. Having the group consistently supporting one another on an emotional journey to uncover who each of their authentic selves are created a synergy and environment in the hills of Tuscany to truly impact participants lives.
For myself personally, one of the most rewarding experiences of the retreat came during the Vision Mapping workshop. For days on end I had seen cultivation of the true self culminating internally within all the participants, but it wasn't until vision mapping that everyone was able to see this change brought to physical realization. Vision mapping incorporates the subconscious mind with the conscious being in an inviting and relaxing way that created the final step towards the acceptance of all that had been uncovered. At the end of the emotionally liberating four days, vision mapping truly allowed participants to see in color who they were and what they wanted in a physical format, and just how much their subconscious and conscious selves had overcome.
Restart Retreats grew into a transformative experience for everyone involved. From the moment we arrived in Tuscany to the final goodbye for us all. I cannot commend Valerie Simon and her phenomenal work enough, and thank you to all those who took part in this extraordinary weekend. It was a time of great emotional learning upon the little hill in Tuscany.