i-Italy is the premiere publication and website for Italian New York run by Letizia Airos, an extraordinary editor in print and on video, with her finger on the pulse of everything Italian New York. I've admired her work in all its forms – print, television, video, web – since its inception, and consider myself and avid follower and fan of i-Italy. So when Letizia called me recently to ask if my husband Mauro, a photographer, and I would be willing be interviewed – I answered yes without hesitation! Soon after, I heard from author Judith Harris, based in Rome, to conduct the interview.
The piece was published in the Summer 2016 issue with a surprise – Letizia and her team had selected Mauro's portrait of our son Ludovico for the cover. We were dazzled – and at the same time, so honored.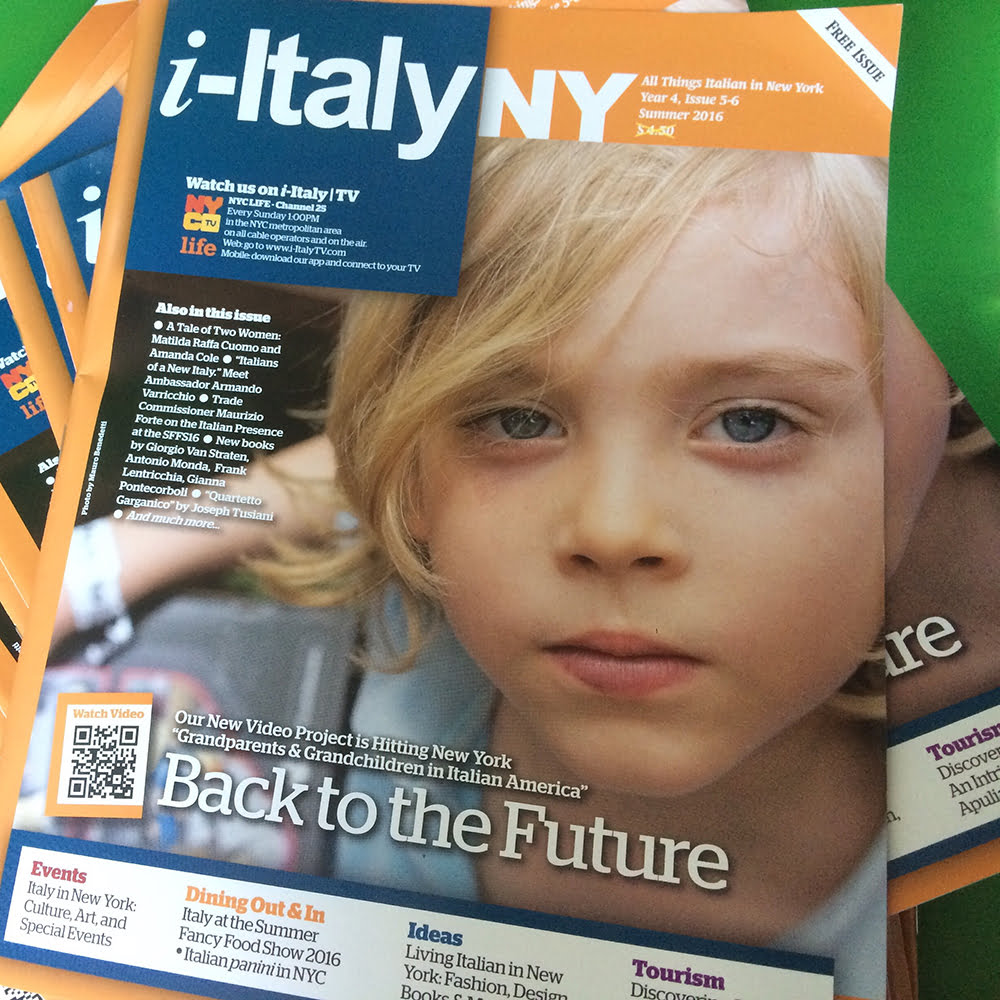 Judith Harris' article about us is the first in a series that follows the new generation of Italian families redefining what tradition means.  The article captured the essence of redefining what tradition means within my own family's landscapes. Having a career as a designer often finds me working on multiple projects at once. One week I am working on a website for a client, the next I am redesigning my own site and then I am planning retreats in Tuscany the next. However regardless of where my career is taking me, having a family that is ready to support and follow me is what makes this crazy lifestyle worth it. Having a husband with a creative side just as strong as my own and a love for being a 2-City family is what has made raising our son Ludovico all the more amazing.
To read my interview you can find i-Italy distributed for free at Eataly NY, the Italian Consolate and other Italian locations in Manhattan. Otherwise, visit their website: iItaly.org.
Grazie, Letizia, Judith and i-Italy.