For months I have been working endlessly to bring the vision of Restart Retreats to life. From the ground up, Valerie Simon and I brought our dream of a retreat full of self-exploration to life. However, I think it is important that I let you all know just how and why this dream came to be. You see, it is easy for me to sit and discuss how wonderful the retreat will be, but I feel as if the true beauty and essence of it all is captured in why it came to be a dream of mine.
When I first participated in psychodrama, I was completely taken aback by how truly life altering the effects can be. A young Claudia was standing in a room in New York talking to my former self, and a part of me felt absurd. However, I could tell that this radical act held power. In an afternoon, I had taken leaps in discovering whom I truly was that I hadn't been able to discover in years. A week-long retreat I participated in radically shifted my perspective – for the better. Psychodrama allowed me to truly look back into my life and find what were the moments that scared me? What were the moments that inflicted emotional pain? What were the moments that lead me to lose sight of who I am? I realized that having this sort of environment where exploration of who you are is the common goal is the very root of why I had felt comfortable enough to open up and discover what had been blocked before. After the life-changing Retreat, I applied for and was accepted to a psychodrama training group with the wonderful author and psychodramatist Dr. Tian Dayton. There were only one or two spaces for non-therapists, and I was so fortunate to be selected for one of those spots. That group and that work forever imprinted on me the importance of healing oneself in this lifetime – to simply live well and cultivate sane and serene relationships.
When I moved to Rome years later, I noticed a dearth of this kind of deep, soul-searching experiences like Retreats and groups. So it became a mission of mine to create that very environment in a more intimate setting, and thus Restart Retreats started to become an idea. I called on Valerie Simon, who was in that same training group with me those years ago, and she joined the mission without hesitation – the chance to do psychodrama retreats in Italy and perhaps beyond! It's taken some time to find the right time and setting for the first Retreat, but our patience was rewarded.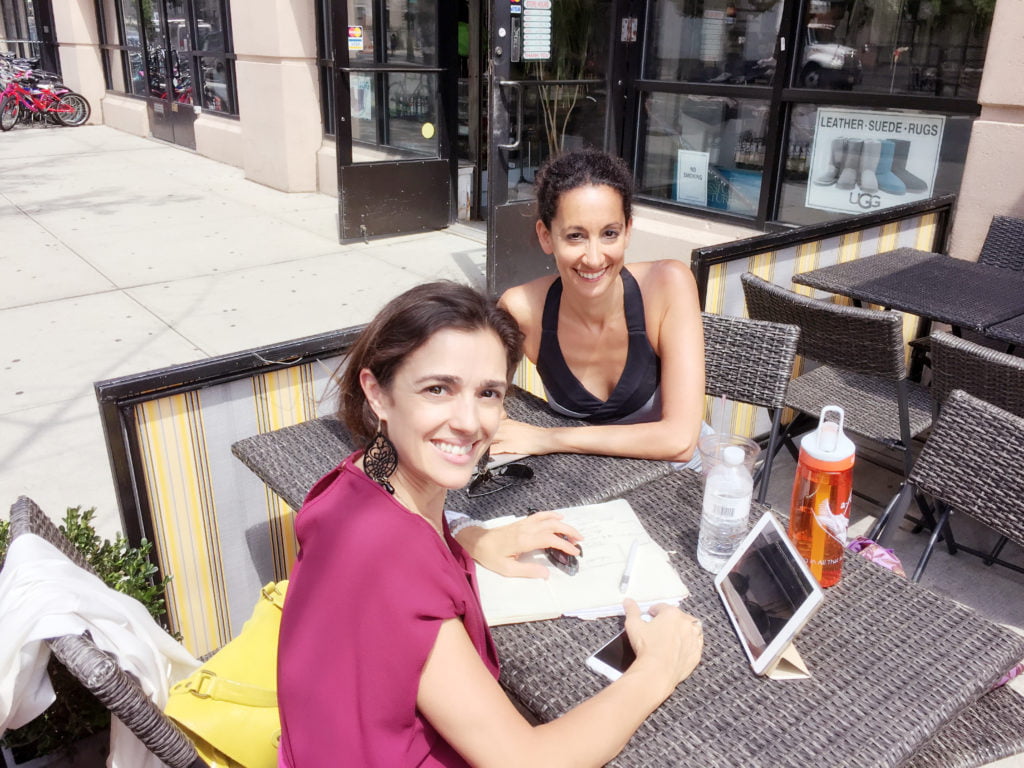 When it comes to discovering who we are, we are constantly on this journey to ensure that we don't lose who we are in the process. The beauty of Restart Retreats is that we embrace and analyze why we lost who we were and, more importantly, why we lost who we were. I believe that your environment and the people you are surrounded by play a huge impact in the healing process. You see, a strong community can completely alter an atmosphere. With Restart Retreats I wanted to offer that environment and community to those looking to discover who they are. Restart Retreats is so much more than a place to grow, it is a chance to completely immerse yourself in self-exploration and truly bring back to mind what you want from yourself.
The countless hours of planning, booking a venue, prepping for unforeseen circumstances and more has all culminated into what is going to be a supportive and life altering journey. I want to share this beautiful moment with all of you and I highly encourage you to sign up. There are still open spots and when was the last time you truly took a moment for yourself? When was the last time you dropped all responsibility and genuinely focused on who you are? This retreat offers so much more than just a weekend away. This retreat is a passionate loving community supporting one another on an emotional journey to uncover who our authentic selves are. Find yourself lost among the hillsides of Tuscany and lost in a journey of yourself.